VINTAGE 1973 COLORADO MINING BELT BUCKLE JAMES LIND ART
Click on the picture to view this live ebay listing !!!

VINTAGE 1971 SANDY VAL PEWTER INDIAN CHIEF BELT BUCKLE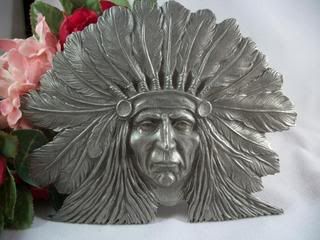 Right now these items above are on ebay auction
Ending on January 25 2010
Please click on each item to view the live ebay listing
Make sure you get your bid in soon !!!!!